Corinne Day (Feb 19 1962 – Aug 28 2010) was a British photographer whose influence on the style and perception of photography in the early 1990s and onwards has been immense.
Self taught, Day brought a more documentary look to fashion imagery, in which she often included autobiographical elements. She was known for forming long and close relationships with many of her muses including Kate Moss, Rosemary Ferguson, George Clements, Georgina Cooper, Sarah Murray, Tanya Court, and Tara St Hill, a way of working which resulted in candid and intimate portraits. Her first published work was for The Face magazine in 1990 - photographs of Kate Moss in an editorial titled the '3rd Summer of Love'. Day's approach to fashion photography in the 90s, came to be known as 'grunge' and grew into an international style.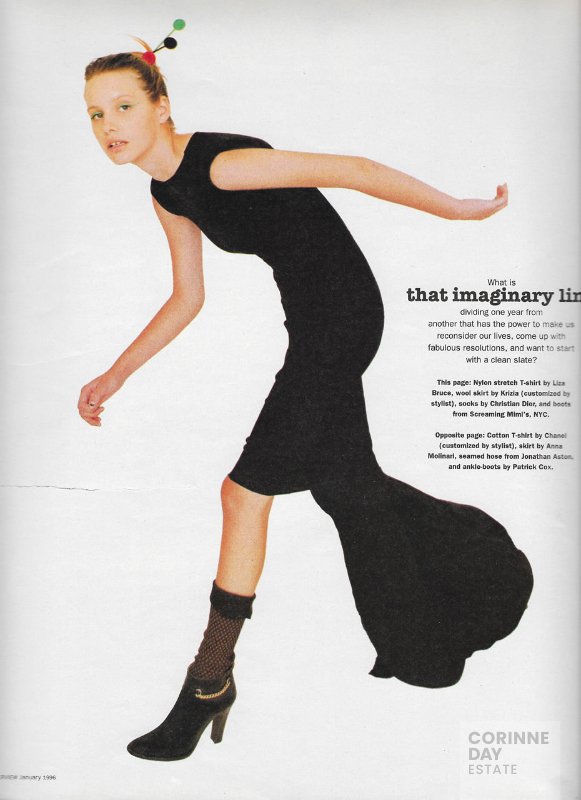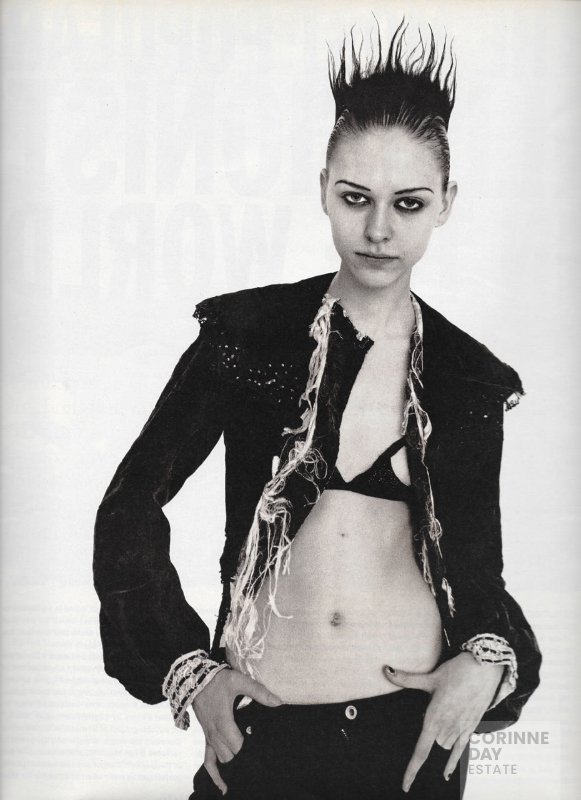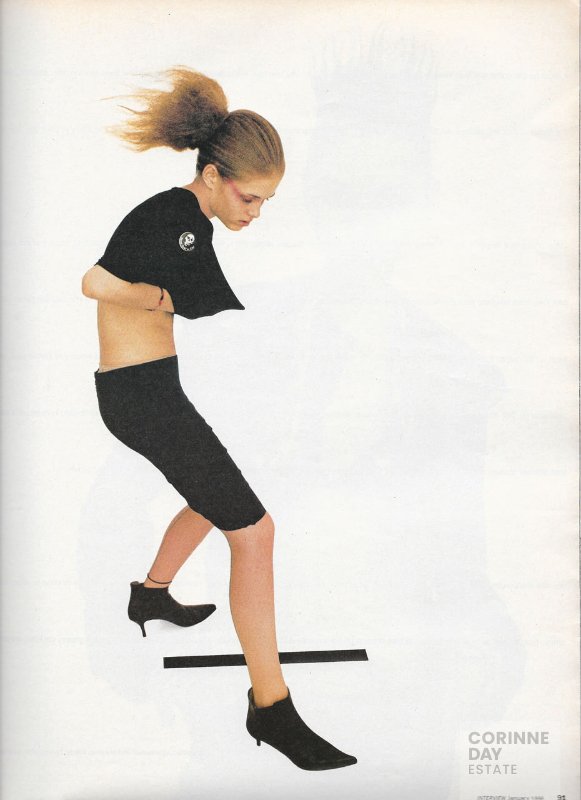 In 1993 Day was commissioned by British Vogue editor Alexandra Shulman to photograph Kate Moss and her other sitters for the March issue cover shoot and main fashion story. The shoot and cover of Kate was met with huge praise. Later that year Day was commissioned for an intended lingerie fashion shoot for British Vogue that took place in Kate Moss's own flat in West London. The images appeared to have a documentary feel about them and when published caused a media scandal, with the world's press claiming the images to be 'hideous and exploitative', labeling them as 'child pornography' and 'heroin chic'.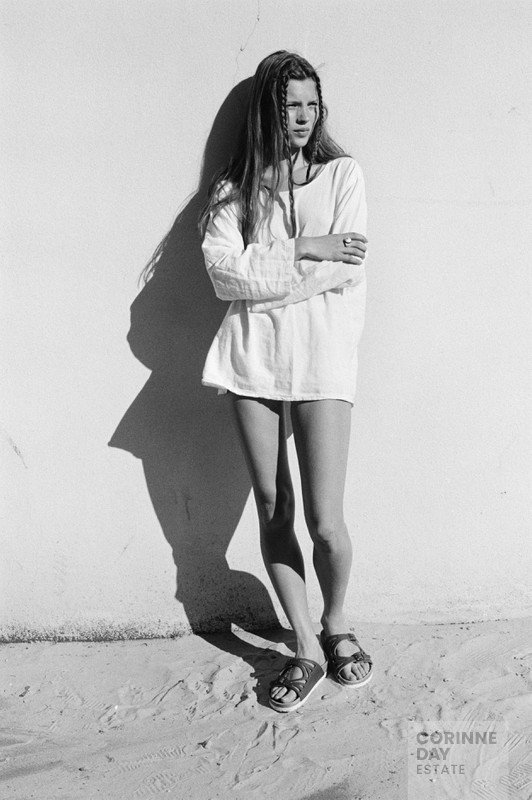 Retreating from fashion work in the wake of the 'heroin chic' debate, Day spent much of her personal time over the next seven years taking photographs for her first book, 'Diary', a personal visual record of her life and friends, including Tara St Hill and the band, Pusherman with whom she toured America. The book is by turns both bleak and frank, but it is also a tender, poetic and honest chronicle of young lives.
Kruse Verlag published 'Diary' in 2000. This body of work was exhibited at The Photographers' Gallery in London in the same year.
In November 1996 at the Bellevue Hospital in New York, Day was diagnosed with a slow-growing, Grade Two brain tumour called an Oligo Astrocytoma, after which she returned to London for brain surgery at the Whitechapel Hospital in December. The surgeon and oncologist gave her a prognosis of 8 years left to live, however Day outlived this prognosis by more than six years.
Following her illness, Day returned to fashion photography and was regularly commissioned by British, Italian and Japanese Vogue amongst many others. Her work has been exhibited at the National Portrait Gallery, Victoria & Albert Museum, Tate Modern, Saatchi Gallery, The Science Museum, The Design Museum, The Photographers' Gallery, Gimpel Fils Gallery and was also included in The Andy Warhol exhibition at the Whitney Museum, New York.
Corinne Day sadly passed away in August 2010. It is now thought that her disciplined following of alternative treatments and good nutrition after her surgery, with the aid of her husband Mark Szaszy, helped to extend her life.
Day's second book titled 'May The Circle Remain Unbroken' featured unseen work documented over a 20 year period and was published in 2013 by Morel Books.
True Magazine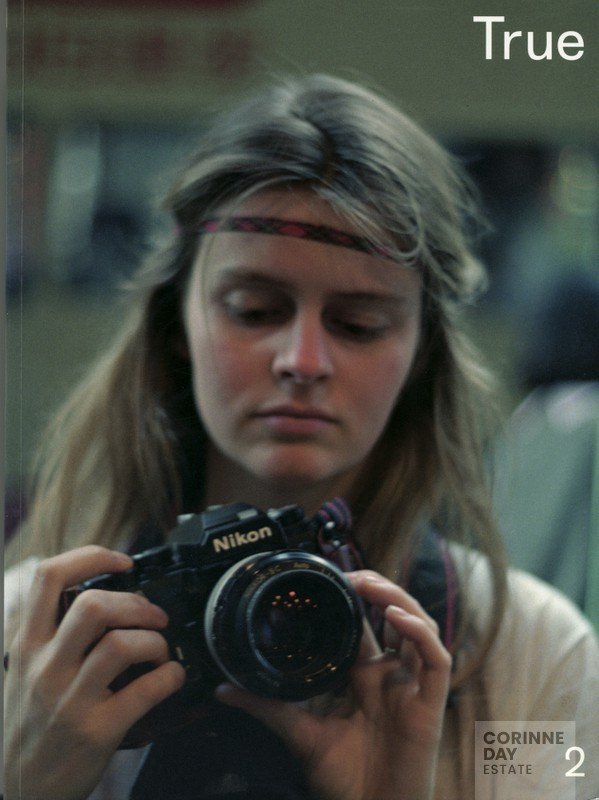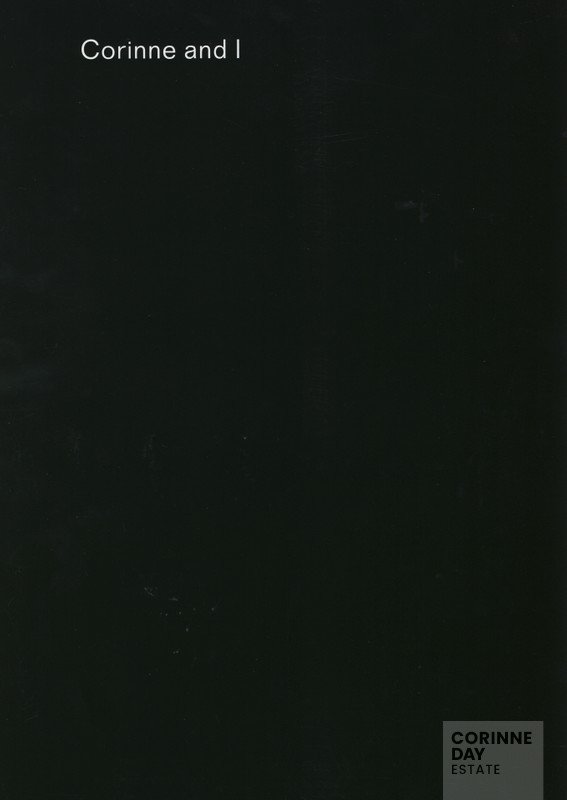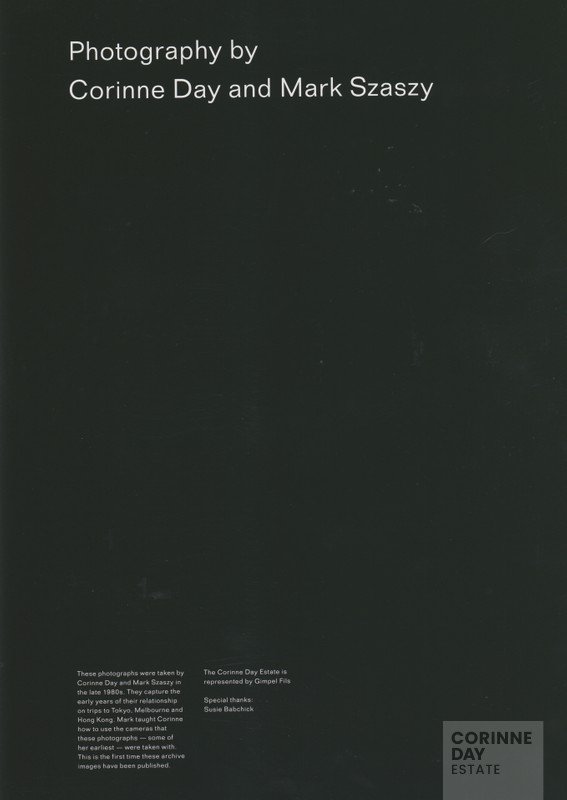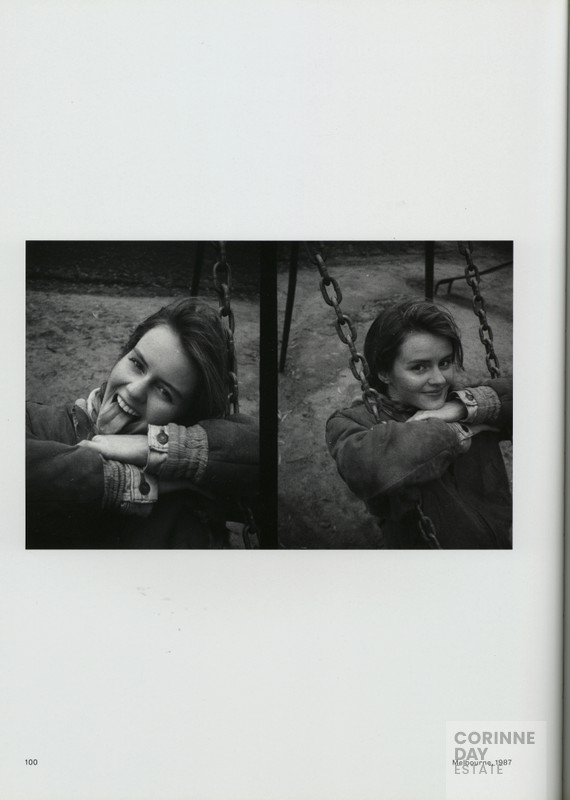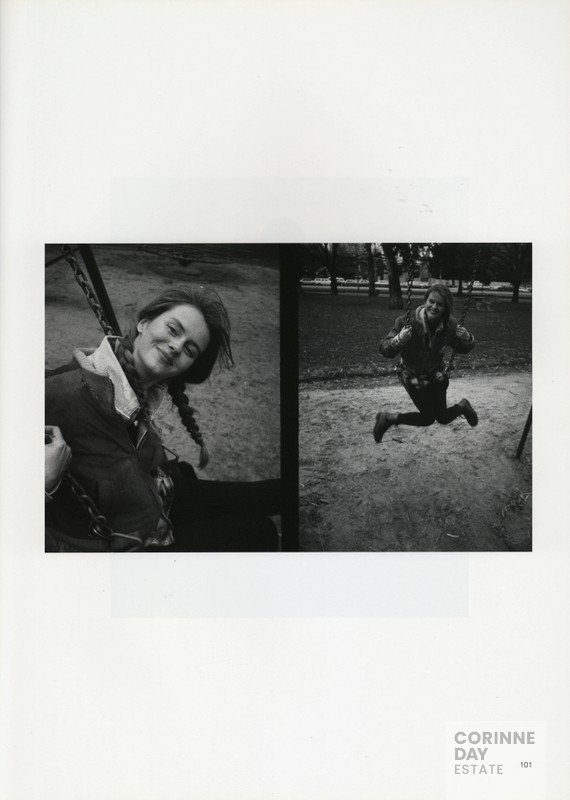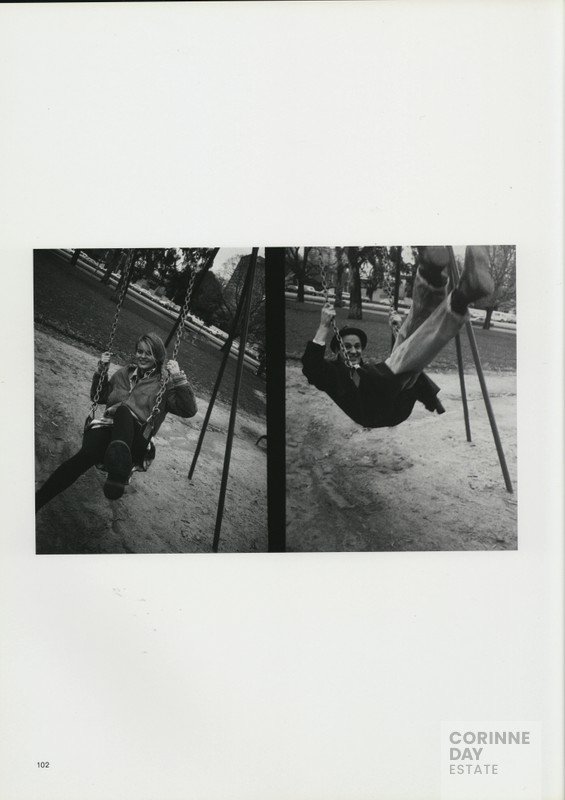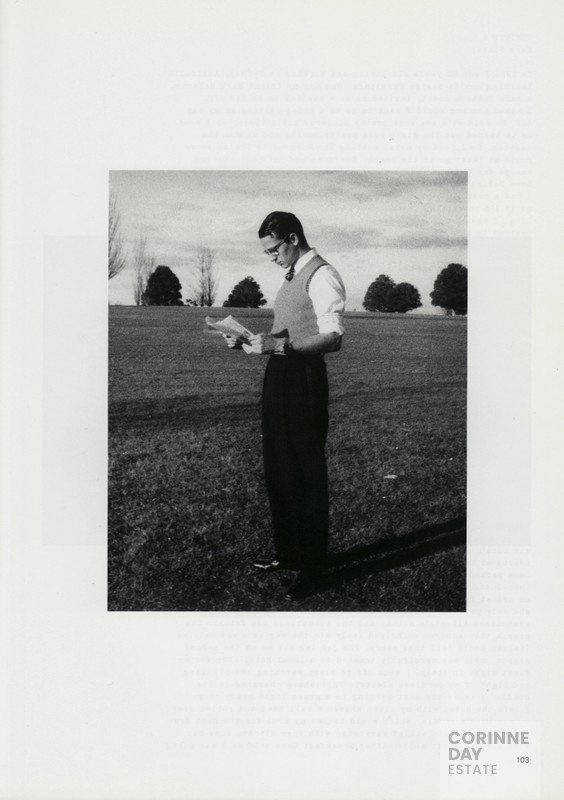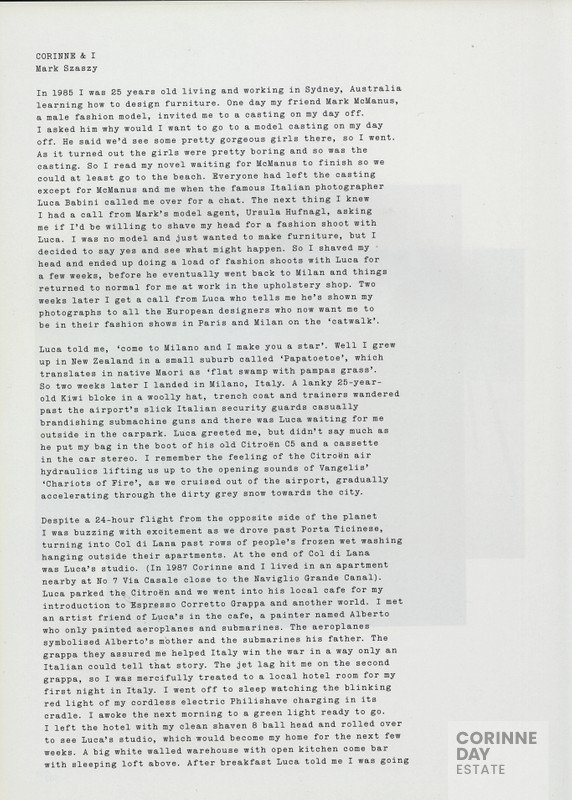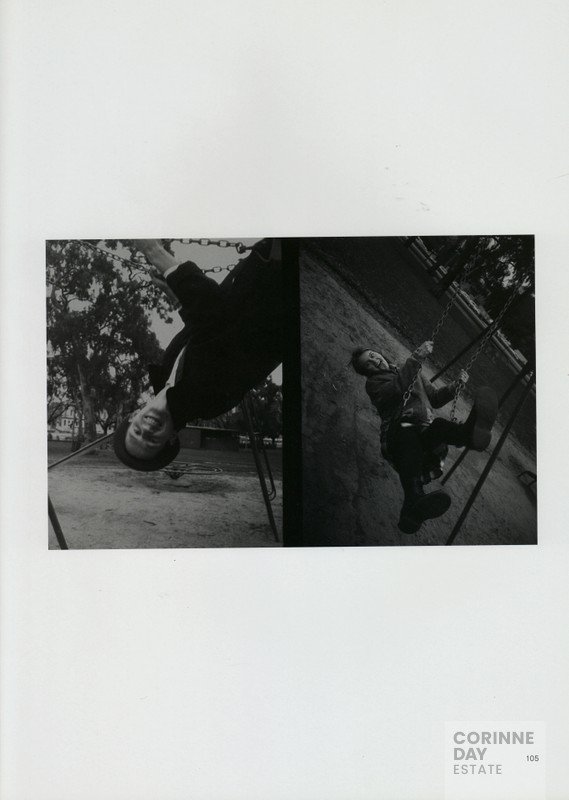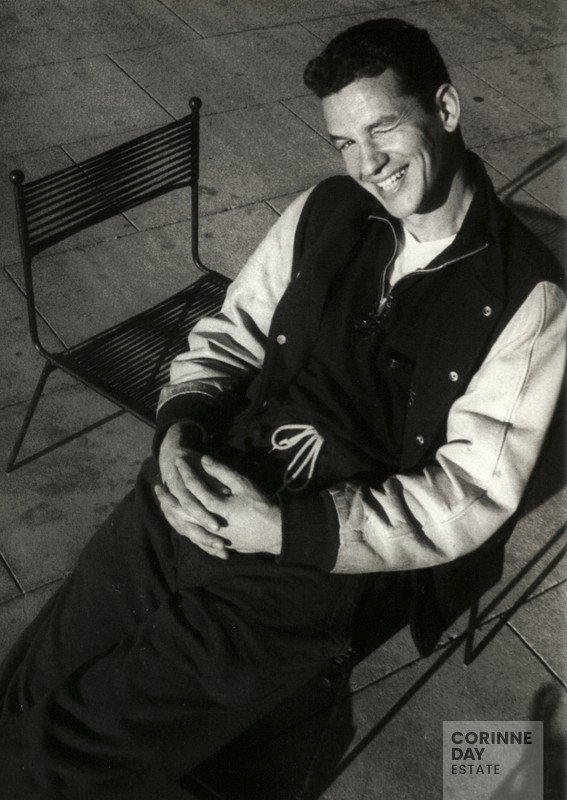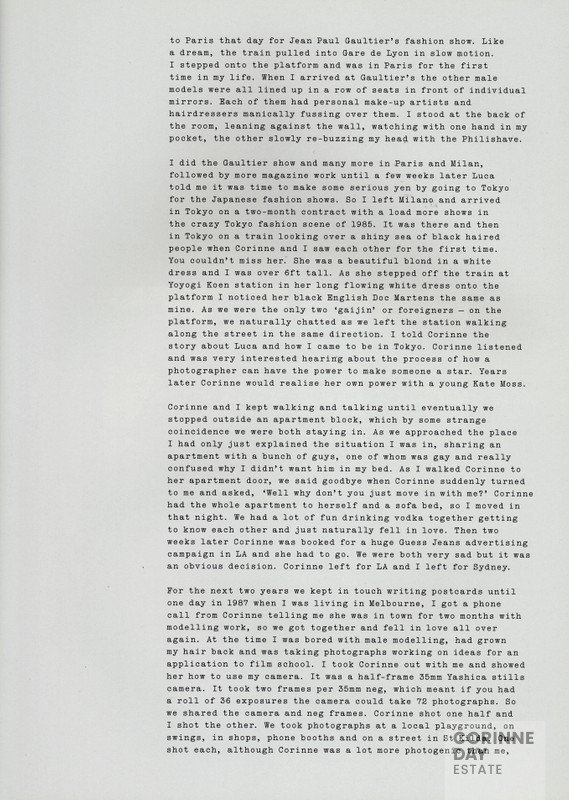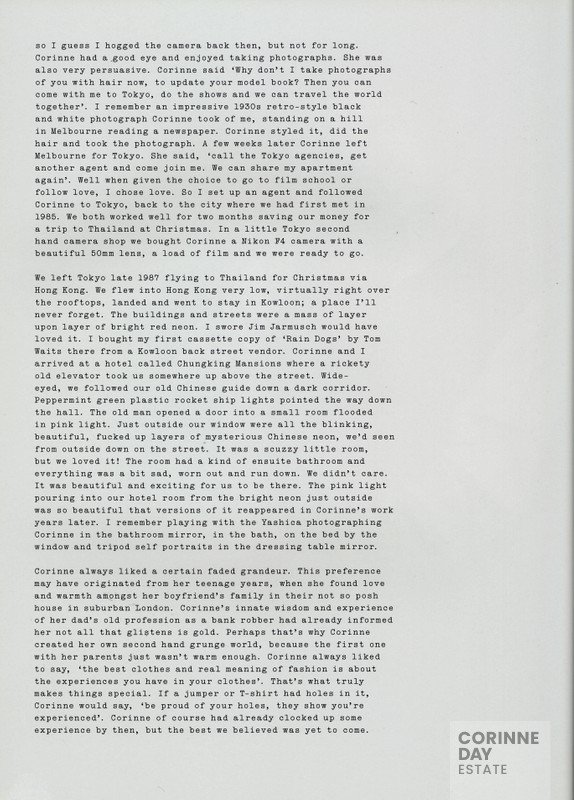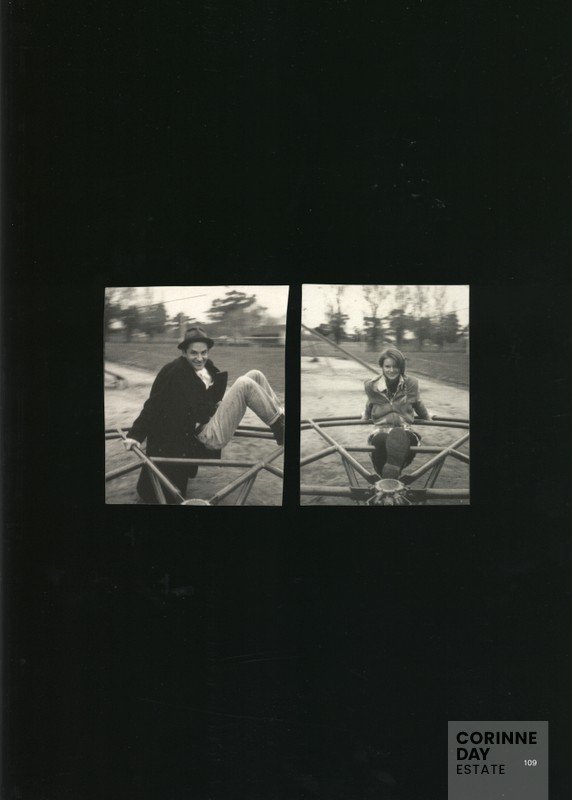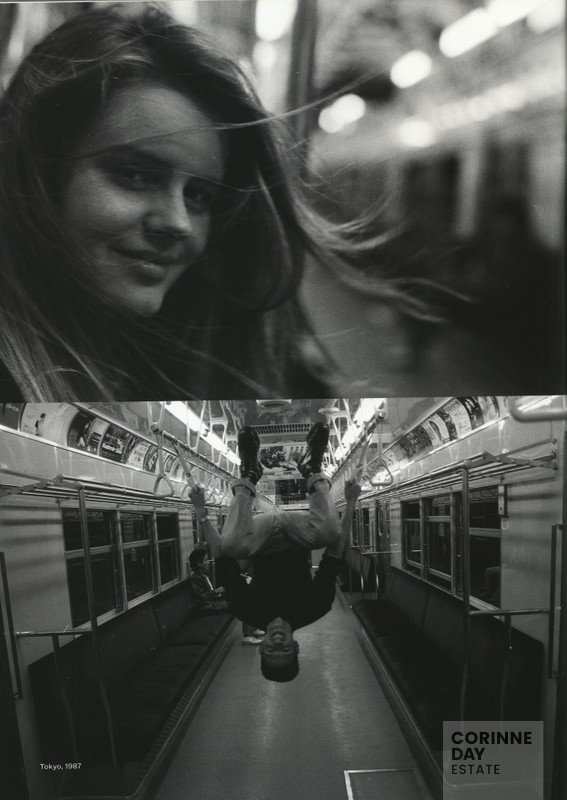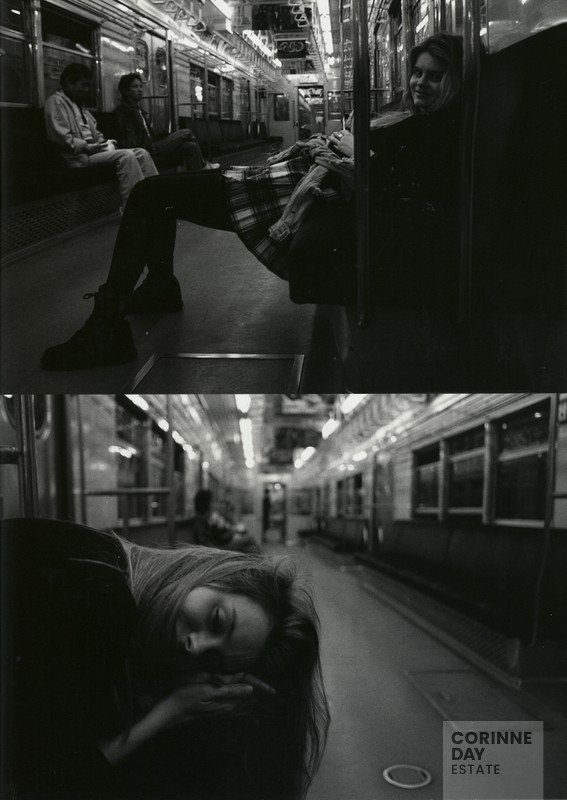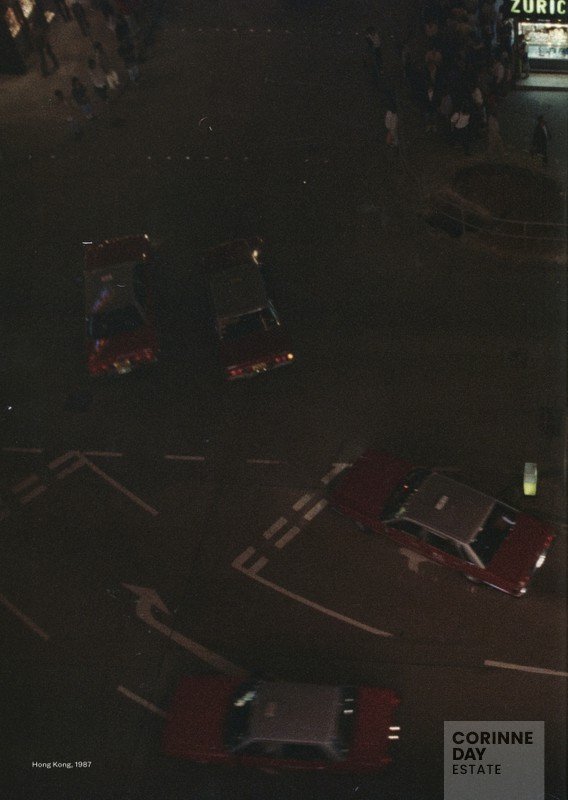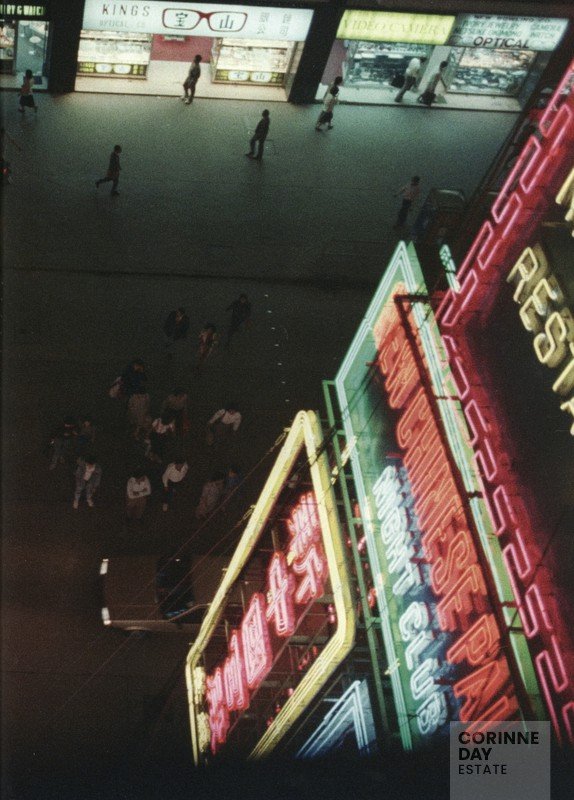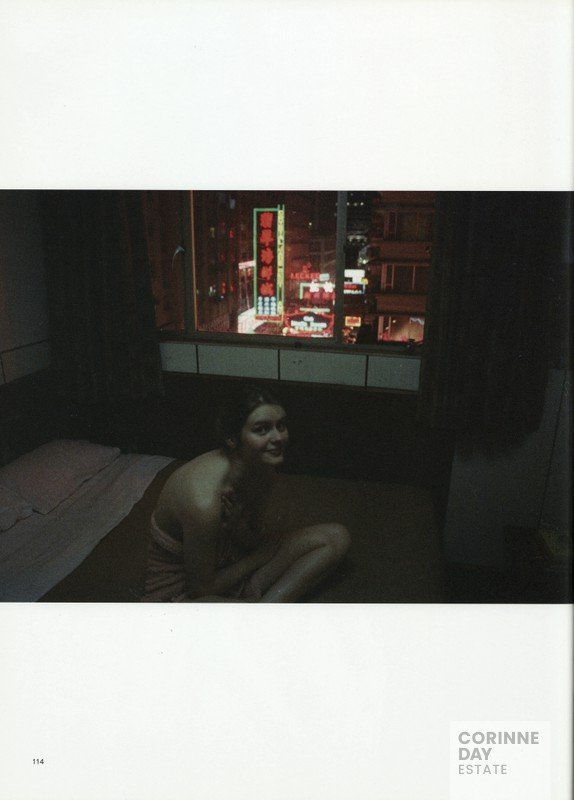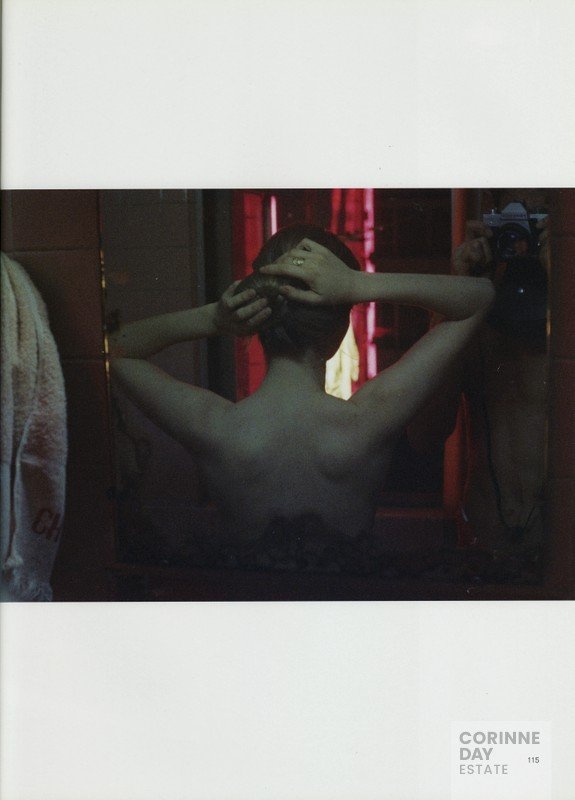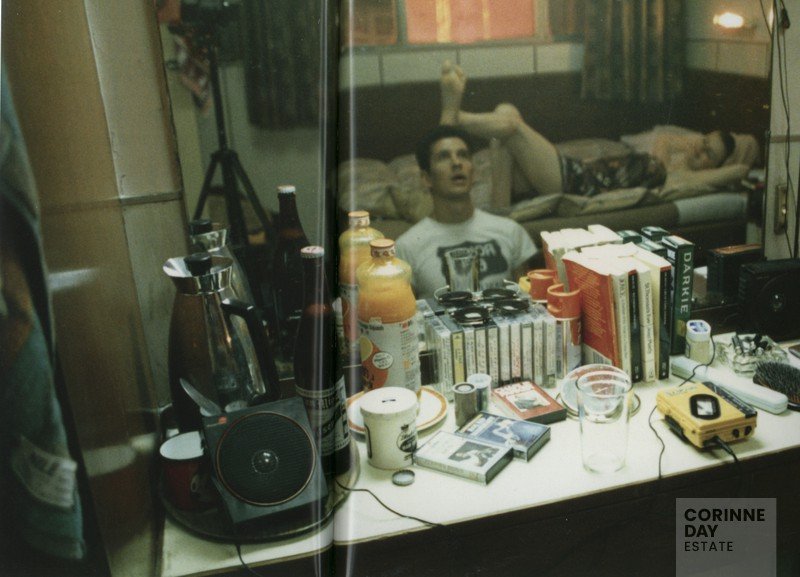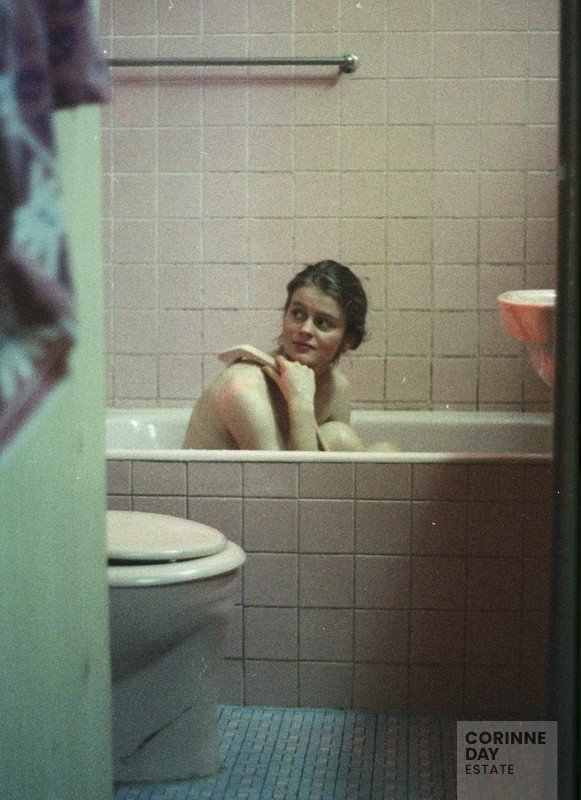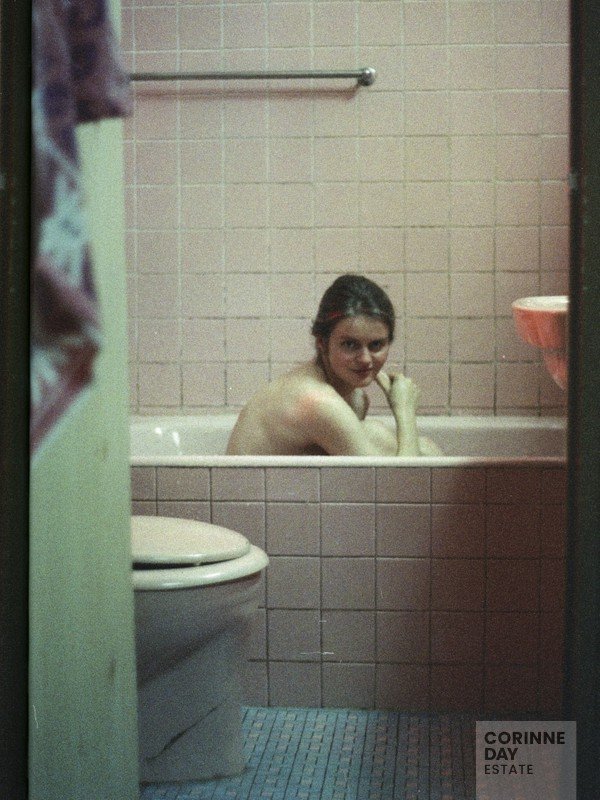 Corinne and Marevna
Maria Vorobiev or Marevna, the name given to her in 1910 by Maxim Gorky and by which she was universally known was the first female cubist artist.
Marevna was part of a group of artists living and working in the teaming quarter of La Ruche in Paris between 1912 - 1921 all of whom were some of the greatest artists of the 20th century - Picasso, Braque, Leger, Max Jacob, Modigliani, Chagall, Kremegne, the poets Ehrenburg and Cocteau, Charlie Chaplan and the writers and intellectuals of Montparnasse.
By 1970 in her 80's, Marevna had left Paris and was living in London in Ealing with her daughter, Marika (whose father was Diego Rivera). Around the same time Corinne's grandmother Mary Day was working in the area driving a delivery van for a local butcher. Mary made regular deliveries to Marevna who kept a few dogs. Mary also kept a dog, a Lasa Apso named Kelly and the two women became friends. In 1974 Marevna invited Corinne aged 12 to sit for two portrait paintings. In one portrait Corinne wears a red bikini with her left breast exposed, in the other a Russian styled peasant dress. Many years later Corinne would photograph models in a similar way with one breast revealed, perhaps deeply inspired by her early influential experience with the Artist Marevna.